O SING a new song to the Lord,
Make, all and every one,
A joyful noise, even for the King
His restoration.
The sons of Belial in the land
Did set their heads together;
Come, let us sweep them off, said they,
Like an o'erflowing river.
They set their heads together, I say,
They set their heads together;
On right, on left, on every hand,
We saw none to deliver.
Thou madest strong two chosen ones
To quell the Wicked's pride;
That Young Man, great in Issachar,
The burden-bearing tribe.
And him, among the Princes chief
In our Jerusalem,
The judge that's mighty in thy law,
The man that fears thy name.
Yet they, even they, with all their strength,
Began to faint and fail:
Even as two howling, ravenous wolves
To dogs do turn their tail.
Th' ungodly o'er the just prevail'd,
For so thou hadst appointed;
That thou might'st greater glory give
Unto thine own anointed.
And now thou hast restored our State,
Pity our Kirk also;
For she by tribulations
Is now brought very low.
Consume that high-place, Patronage,
From off thy holy hill;
And in thy fury burn the book—
Even of that man M'Gill. 1
Now hear our prayer, accept our song,
And fight thy chosen's battle:
We seek but little, Lord, from thee,
Thou kens we get as little.
Note Dr. William M'Gill of Ayr, whose "Practical Essay on the Death of Jesus Christ" led to a charge of heresy against him. Burns took up his cause in "The Kirk of Scotland's Alarm" (p. 351).—Lang. [back]
—————
The End
And that's the End of the Poem
© Poetry Monster, 2021.
Poetry Monster — the ultimate repository of world poetry.
Poetry Monster — the multilingual library of poetic works. Here you'll find original poems, poetry translations, ancient verses, ballads and even folk tales.
Poetry Monster (or even The Poetry Monster) — is also an international multilingual community of poets and poetry connoisseurs. Join us:
Some external links: The Bat's Poetry Cave. — Fledermaus's poetry site. Talking Writing Monster. — the irreverent and irrelevant chatter on subjects both serious and not quite. A free for all board. You can scribble anything on it without registration (but it doesn't let spammers in). You can even post your poems. Qwant.com. — a search engine from France. It's an alternative because there are a few alternatives, like Bing, Duckduckgo, and Ecosia. And there is Yandex, the ultimate language-oriented search engine for the Russophone world. Commercial Links: Russian Commerce – the foreign trade assistance agency Other links: Poems and poetry in Russian (if you are reading this in English, as you obviously are, then you'd have to switch the language, the language switch is on the menu. More on languages)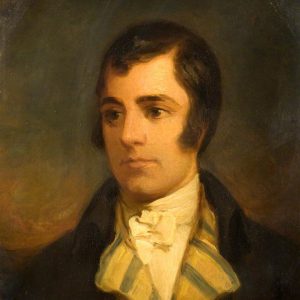 Latest posts by Robert Burns
(see all)