O Art, high gift of Heaven! how oft defamed
When seeming praised! To most a craft that fits,
By dead, prescriptive Rule, the scattered bits
Of gathered knowledge; even so misnamed
By some who would invoke thee; but not so
By him,-the noble Tuscan,-who gave birth
To forms unseen of man, unknown to Earth,
Now living habitants; he felt the glow
Of thy revealing touch, that brought to view
The invisible Idea; and he knew,
E'en by his inward sense, its form was true:
'T was life to life responding, – highest truth!
So, through Elisha's faith, the Hebrew Youth
Beheld the thin blue air to fiery chariots grow.
—————
The End
And that's the End of the Poem
© Poetry Monster, 2021.
Poetry Monster — the ultimate repository of world poetry.
Poetry Monster — the multilingual library of poetic works. Here you'll find original poems, poetry translations, ancient verses, ballads and even folk tales.
Poetry Monster (or even The Poetry Monster) — is also an international multilingual community of poets and poetry connoisseurs. Join us:
Some external links: The Bat's Poetry Cave. — Fledermaus's poetry site. Talking Writing Monster. — the irreverent and irrelevant chatter on subjects both serious and not quite. A free for all board. You can scribble anything on it without registration (but it doesn't let spammers in). You can even post your poems. Qwant.com. — a search engine from France. It's an alternative because there are a few alternatives, like Bing, Duckduckgo, and Ecosia. And there is Yandex, the ultimate language-oriented search engine for the Russophone world. Commercial Links: Russian Commerce – the foreign trade assistance agency Other links: Poems and poetry in Russian (if you are reading this in English, as you obviously are, then you'd have to switch the language, the language switch is on the menu. More on languages)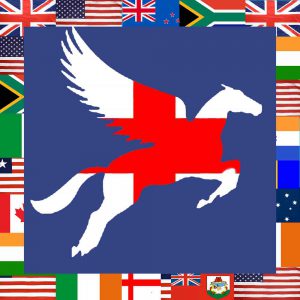 Latest posts by Poetry In English
(see all)