AVAUNT all specious pliancy of mind
In men of low degree, all smooth pretence!
I better like a blunt indifference,
And self-respecting slowness, disinclined
To win me at first sight: and be there joined
Patience and temperance with this high reserve,
Honour that knows the path and will not swerve;
Affections, which, if put to proof, are kind;
And piety towards God. Such men of old
Were England's native growth; and, throughout Spain
(Thanks to high God) forests of such remain:
Then for that Country let our hopes be bold;
For matched with these shall policy prove vain,
Her arts, her strength, her iron, and her gold.
—————
The End
And that's the End of the Poem
© Poetry Monster, 2021.
Poetry Monster — the ultimate repository of world poetry.
Poetry Monster — the multilingual library of poetic works. Here you'll find original poems, poetry translations, ancient verses, ballads and even folk tales.
Poetry Monster (or even The Poetry Monster) — is also an international multilingual community of poets and poetry connoisseurs. Join us:
Some external links: The Bat's Poetry Cave. — Fledermaus's poetry site. Talking Writing Monster. — the irreverent and irrelevant chatter on subjects both serious and not quite. A free for all board. You can scribble anything on it without registration (but it doesn't let spammers in). You can even post your poems. Qwant.com. — a search engine from France. It's an alternative because there are a few alternatives, like Bing, Duckduckgo, and Ecosia. And there is Yandex, the ultimate language-oriented search engine for the Russophone world. Commercial Links: Russian Commerce – the foreign trade assistance agency Other links: Poems and poetry in Russian (if you are reading this in English, as you obviously are, then you'd have to switch the language, the language switch is on the menu. More on languages)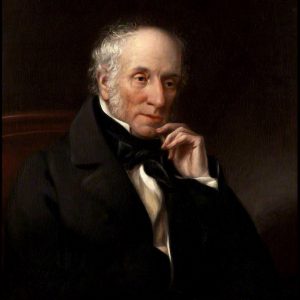 Latest posts by William Wordsworth
(see all)