O saw ye bonnie Lesley
As she gaed o'er the Border?
She's gane, like Alexander,
To spread her conquests farther.
To see her is to love her,
And love but her for ever;
For Nature made her what she is,
And ne'er made sic anither!
Thou art a queen, fair Lesley,
Thy subjects we, before thee;
Thou art divine, fair Lesley,
The hearts o' men adore thee.
The Deil he could'na scaith thee,
Or aught that wad belang thee;
He'd look into thy bonnie face,
And say "I canna wrang thee!"
The Powers aboon will tent thee;
Misfortune sha'na steer thee;
Thou'rt like themsel' sae lovely
That ill they'll ne'er let near thee.
Return again, fair Lesley,
Return to Caledonie!
That we may brag we hae a lass
There's nane again sae bonnie!
—————
The End
And that's the End of the Poem
© Poetry Monster, 2021.
Poetry Monster — the ultimate repository of world poetry.
Poetry Monster — the multilingual library of poetic works. Here you'll find original poems, poetry translations, ancient verses, ballads and even folk tales.
Poetry Monster (or even The Poetry Monster) — is also an international multilingual community of poets and poetry connoisseurs. Join us:
Some external links: The Bat's Poetry Cave. — Fledermaus's poetry site. Talking Writing Monster. — the irreverent and irrelevant chatter on subjects both serious and not quite. A free for all board. You can scribble anything on it without registration (but it doesn't let spammers in). You can even post your poems. Qwant.com. — a search engine from France. It's an alternative because there are a few alternatives, like Bing, Duckduckgo, and Ecosia. And there is Yandex, the ultimate language-oriented search engine for the Russophone world. Commercial Links: Russian Commerce – the foreign trade assistance agency Other links: Poems and poetry in Russian (if you are reading this in English, as you obviously are, then you'd have to switch the language, the language switch is on the menu. More on languages)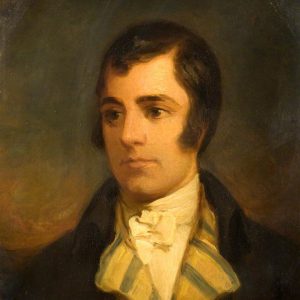 Latest posts by Robert Burns
(see all)