Or, cette jeune fille pointilleuse
Lors d'une cérémonieuse promenade en avril
Avec son dernier soupirant
Fut soudain frappée, intolérablement,
Par le brouhaha irrégulier des oiseaux
Et par le désordre des feuilles
Affligée par ce tumulte, elle
Vit les gestes de son amoureux déséquilibrer l'air
Sa démarche s'égarer, inégale
A travers une rangée de fougères et de fleurs.
Elle jugea les pétales en désarroi,
La saison tout entière négligée.
Comme elle aspirait à l'hiver, alors!
Scrupuleusement austère dans son ordre
de blanc et de noir,
Glace et roc, chaque sentiment bien circonscrit
Et la discipline glacée du coeur
Exacte comme un flocon de neige.
Mais ici – un bourgeonnement
Assez turbulent pour jeter ses cinq esprits royaux
Dans une bigarrure vulgaire –
Trahison insupportable. Que les idiots
Titubent, étourdis, dans le chahut printanier:
Elle se retira adroitement
Et autour de sa maison elle dressa
Une telle barricade d'obstacles et barbelés
Contre la saison mutinée
Qu'aucun homme insurgé ne put espérer la briser
Par juron, poing, menace
Ni même par amour.
—————
The End
And that's the End of the Poem
© Poetry Monster, 2021.
Poetry Monster — the ultimate repository of world poetry.
Poetry Monster — the multilingual library of poetic works. Here you'll find original poems, poetry translations, ancient verses, ballads and even folk tales.
Poetry Monster (or even The Poetry Monster) — is also an international multilingual community of poets and poetry connoisseurs. Join us:
Some external links: The Bat's Poetry Cave. — Fledermaus's poetry site. Talking Writing Monster. — the irreverent and irrelevant chatter on subjects both serious and not quite. A free for all board. You can scribble anything on it without registration (but it doesn't let spammers in). You can even post your poems. Qwant.com. — a search engine from France. It's an alternative because there are a few alternatives, like Bing, Duckduckgo, and Ecosia. And there is Yandex, the ultimate language-oriented search engine for the Russophone world. Commercial Links: Russian Commerce – the foreign trade assistance agency Other links: Poems and poetry in Russian (if you are reading this in English, as you obviously are, then you'd have to switch the language, the language switch is on the menu. More on languages)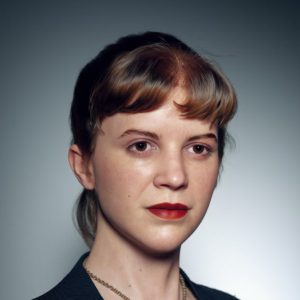 Latest posts by Sylvia Plath
(see all)