I still wake up in the middle of the night
and I bark at the Moon
like a dog
your eyes wake me up
and those hidden powers you have
you Naughty Black Devil
and what can I say
when you know everything
from the first moment
since we met
you've stolen the stars
the Moon
and all my shine
all that I am, what I will be
all that I have ever been
you've drunk like one single drop
you were saying that I was cool
and I was just a waterfall
– hot reflection from your cheeks
and I drizzled
and murmured
what is life?
what is eternity?
what is LOVE?
I don't believe that it vaporizes
so quickly
over night
all this OURS
that was
so nice
so powerful
– infidel, do you know?
it still lasts in me
this dog's Love
it's still burning me:
how to get rid of
something that is the better part of me?
– hey, you stubborn devil!
that false pride
and all other masks
you're wearing daily
neither are deserving
nor they are important
with this little dog's smell
that something more beautiful
I felt in you
and I would never forgive myself
– didn't go crazy! –
to swap the life
with something that 's just acting
—
I still wake up in the middle of the night
and I bark at the Moon
like a dog
your eyes wake me up
and those hidden powers you have
you Naughty Black Devil
and what can I say
don't ask me why I bark
don't ask me why I growl
that's how my dog's heart wants
ask –
what is life?
what is eternity?
what is LOVE?
and why doesn't man
know what every dog knows
– I don't believe
that it vaporizes so quickly
all this OURS that was
all that nice
all that powerful
so, when you hear that barking
forgive me, if you can
all that hassle
that I refuse to be a man
and all this delirious raving
it's only that one dog
– like the sea wave after it's own foam –
still running after his own shadow
Varazdin, one sadly autumn
Vinko Kalinic
(Translated into English
Darko Kotevski, Melbourne, Australia)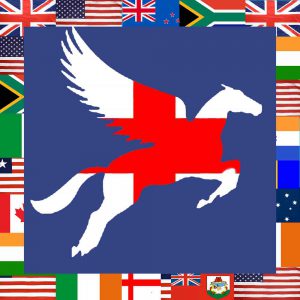 Latest posts by Poetry In English
(see all)