IN this strange land, this uncouth clime,
A land unknown to prose or rhyme;
Where words ne'er cross't the Muse's heckles,
Nor limpit in poetic shackles:
A land that Prose did never view it,
Except when drunk he stacher't thro' it;
Here, ambush'd by the chimla cheek,
Hid in an atmosphere of reek,
I hear a wheel thrum i' the neuk,
I hear it—for in vain I leuk.
The red peat gleams, a fiery kernel,
Enhuskèd by a fog infernal:
Here, for my wonted rhyming raptures,
I sit and count my sins by chapters;
For life and spunk like ither Christians,
I'm dwindled down to mere existence,
Wi' nae converse but Gallowa' bodies,
Wi' nae kenn'd face but Jenny Geddes,
Jenny, my Pegasean pride!
Dowie she saunters down Nithside,
And aye a westlin leuk she throws,
While tears hap o'er her auld brown nose!
Was it for this, wi' cannie care,
Thou bure the Bard through many a shire?
At howes, or hillocks never stumbled,
And late or early never grumbled?—
O had I power like inclination,
I'd heeze thee up a constellation,
To canter with the Sagitarre,
Or loup the ecliptic like a bar;
Or turn the pole like any arrow;
Or, when auld Phoebus bids good-morrow,
Down the zodiac urge the race,
And cast dirt on his godship's face;
For I could lay my bread and kail
He'd ne'er cast saut upo' thy tail.—
Wi' a' this care and a' this grief,
And sma', sma' prospect of relief,
And nought but peat reek i' my head,
How can I write what ye can read?—
Tarbolton, twenty-fourth o' June,
Ye'll find me in a better tune;
But till we meet and weet our whistle,
Tak this excuse for nae epistle.ROBERT BURNS.
—————
The End
And that's the End of the Poem
© Poetry Monster, 2021.
Poetry Monster — the ultimate repository of world poetry.
Poetry Monster — the multilingual library of poetic works. Here you'll find original poems, poetry translations, ancient verses, ballads and even folk tales.
Poetry Monster (or even The Poetry Monster) — is also an international multilingual community of poets and poetry connoisseurs. Join us:
Some external links: The Bat's Poetry Cave. — Fledermaus's poetry site. Talking Writing Monster. — the irreverent and irrelevant chatter on subjects both serious and not quite. A free for all board. You can scribble anything on it without registration (but it doesn't let spammers in). You can even post your poems. Qwant.com. — a search engine from France. It's an alternative because there are a few alternatives, like Bing, Duckduckgo, and Ecosia. And there is Yandex, the ultimate language-oriented search engine for the Russophone world. Commercial Links: Russian Commerce – the foreign trade assistance agency Other links: Poems and poetry in Russian (if you are reading this in English, as you obviously are, then you'd have to switch the language, the language switch is on the menu. More on languages)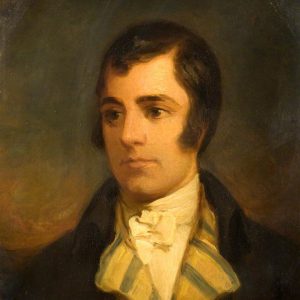 Latest posts by Robert Burns
(see all)