O GOWDIE, terror o' the whigs,
Dread o' blackcoats and rev'rend wigs!
Sour Bigotry, on her last legs,
Girns an' looks back,
Wishing the ten Egyptian plagues
May seize you quick.
Poor gapin', glowrin' Superstition!
Wae's me, she's in a sad condition:
Fye: bring Black Jock, 1 her state physician,
To see her water;
Alas, there's ground for great suspicion
She'll ne'er get better.
Enthusiasm's past redemption,
Gane in a gallopin' consumption:
Not a' her quacks, wi' a' their gumption,
Can ever mend her;
Her feeble pulse gies strong presumption,
She'll soon surrender.
Auld Orthodoxy lang did grapple,
For every hole to get a stapple;
But now she fetches at the thrapple,
An' fights for breath;
Haste, gie her name up in the chapel, 2
Near unto death.
It's you an' Taylor 3 are the chief
To blame for a' this black mischief;
But, could the L—d's ain folk get leave,
A toom tar barrel
An' twa red peats wad bring relief,
And end the quarrel.
For me, my skill's but very sma',
An' skill in prose I've nane ava';
But quietlins-wise, between us twa,
Weel may you speed!
And tho' they sud your sair misca',
Ne'er fash your head.
E'en swinge the dogs, and thresh them sicker!
The mair they squeel aye chap the thicker;
And still 'mang hands a hearty bicker
O' something stout;
It gars an owthor's pulse beat quicker,
And helps his wit.
There's naething like the honest nappy;
Whare'll ye e'er see men sae happy,
Or women sonsie, saft an' sappy,
'Tween morn and morn,
As them wha like to taste the drappie,
In glass or horn?
I've seen me dazed upon a time,
I scarce could wink or see a styme;
Just ae half-mutchkin does me prime,—
Ought less is little—
Then back I rattle on the rhyme,
As gleg's a whittle.
Note The Rev. J. Russell, Kilmarnock.—R. B. [back]
Note Mr. Russell's Kirk.—R. B. [back]
Note Dr. Taylor of Norwich.—R. B. [back]
—————
The End
And that's the End of the Poem
© Poetry Monster, 2021.
Poetry Monster — the ultimate repository of world poetry.
Poetry Monster — the multilingual library of poetic works. Here you'll find original poems, poetry translations, ancient verses, ballads and even folk tales.
Poetry Monster (or even The Poetry Monster) — is also an international multilingual community of poets and poetry connoisseurs. Join us:
Some external links: The Bat's Poetry Cave. — Fledermaus's poetry site. Talking Writing Monster. — the irreverent and irrelevant chatter on subjects both serious and not quite. A free for all board. You can scribble anything on it without registration (but it doesn't let spammers in). You can even post your poems. Qwant.com. — a search engine from France. It's an alternative because there are a few alternatives, like Bing, Duckduckgo, and Ecosia. And there is Yandex, the ultimate language-oriented search engine for the Russophone world. Commercial Links: Russian Commerce – the foreign trade assistance agency Other links: Poems and poetry in Russian (if you are reading this in English, as you obviously are, then you'd have to switch the language, the language switch is on the menu. More on languages)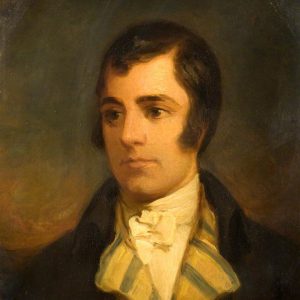 Latest posts by Robert Burns
(see all)