Look, look, master, here comes two religious caterpillars.
The Jew of Malta.
POLYPHILOPROGENITIVE
The sapient sutlers of the Lord
Drift across the window-panes.
In the beginning was the Word.
In the beginning was the Word.
Superfetation of ,
And at the mensual turn of time
Produced enervate Origen.
A painter of the Umbrian school
Designed upon a gesso ground
The nimbus of the Baptized God.
The wilderness is cracked and browned
But through the water pale and thin
Still shine the unoffending feet
And there above the painter set
The Father and the Paraclete.
. . . . .
The sable presbyters approach
The avenue of penitence;
The young are red and pustular
Clutching piaculative pence.
Under the penitential gates
Sustained by staring Seraphim
Where the souls of the devout
Burn invisible and dim.
Along the garden-wall the bees
With hairy bellies pass between
The staminate and pistilate,
Blest office of the epicene.
Sweeney shifts from ham to ham
Stirring the water in his bath.
The masters of the subtle schools
Are controversial, polymath.
—————
The End
And that's the End of the Poem
© Poetry Monster, 2021.
Poetry Monster — the ultimate repository of world poetry.
Poetry Monster — the multilingual library of poetic works. Here you'll find original poems, poetry translations, ancient verses, ballads and even folk tales.
Poetry Monster (or even The Poetry Monster) — is also an international multilingual community of poets and poetry connoisseurs. Join us:
Some external links: The Bat's Poetry Cave. — Fledermaus's poetry site. Talking Writing Monster. — the irreverent and irrelevant chatter on subjects both serious and not quite. A free for all board. You can scribble anything on it without registration (but it doesn't let spammers in). You can even post your poems. Qwant.com. — a search engine from France. It's an alternative because there are a few alternatives, like Bing, Duckduckgo, and Ecosia. And there is Yandex, the ultimate language-oriented search engine for the Russophone world. Commercial Links: Russian Commerce – the foreign trade assistance agency Other links: Poems and poetry in Russian (if you are reading this in English, as you obviously are, then you'd have to switch the language, the language switch is on the menu. More on languages)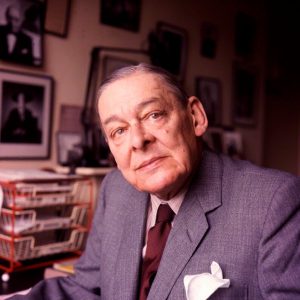 Latest posts by Thomas Stearns Eliot (TS Eliot)
(see all)