Menu+
I never taught true love really existed,
until the first day l set my eyes on you.
My heart stopped beating for a moment,
my attention suddenly turned towards your direction;
though l didn't speak to you but knew within me that,
that missing part of me that makes me complete has been found.
I tried to concentrate but failed to get my eyes off you,
then l was convinced that my missing rib has been found;
knowing fully well that we have a great destination together.
I walked away hoping that destiny will bring us together again,
though passionately admired your personality and beauty from afar;
believing that nature has it's own way of fulfilling destinies.
The moment you appeared before me again,
there arose a special feeling of love and happiness never experienced before.
When I followed the stars of heaven,
they brought me to you knowing we are created for each other to be together.
Then l knew we had a special bond,
for my heart acknowledged you as the chosen one.
I was convinced to speak to you despiteinner resistance.
You prompted a love word out of my mouth,
even when l knew that l couldn't your smiles drew me closer and made me speak.
Your character and charisma drawned me into loving you,
then l knew the moment of love had finally come.
As l talked with you,
l discovered a divine personality with character and charisma.
As l thought of you,
l discovered my friend.
As l came closer,
l discovered my missing rib.
As l walked with you,
l discovered my wife.
Besides my weakness your smiles gave me strength,
knowing my heart was strong with you.
I knew my heart has found a place with you,
a place of solace and love unexplained;
l now give you my heart for my spirit agrees with you.
I was taken by your smiles which soon became my light in darkness.
You came into my life and quenched myfears with your character.
Your voice is all l hear when thinking about you.
I watch your memories like movies in my dream.
Your glorious face beaming with smiles runs through my mind all day.
The memories of your character and charisma gave me hope for our future.
The thought of your personality sealed my admiration for you from the moment we talked;
for my feelings of loneliness were erased by your smiles.
When you are close to me,
my worries are forgotten for your voice provides me with scrumptious meal.
Your voice alone captivates the inner spirit of my heart,
transforming it into the realm of love.
Your voice is the highest form of magic,
it's spell captivates every attention.
You are a full moon shinning through the cloudy night sky,
which glitters like the stars of heaven.
You are a priceless treasure worth contesting for.
I have never experienced such intense feelings l have for you before.
I searched for love and discovered you as the best among the rest.
At the gaze of your beauty nations pause to behold your glory;
even the hands of time stop in honour of your beauty.
In the dark cloudy night,
your love brightens my day.
With you there is nothing to resist knowing your love drawns me to your heart.
My thoughts of you are like rain drops on flower,
which waters the roses and the flowersof heaven.
My thoughts of you are like a rainbow in a splashing waterfall,
which runs down the centre of the ocean.
Grant me the honour of being my wife,
so we can live together forever as loverscreated for each other.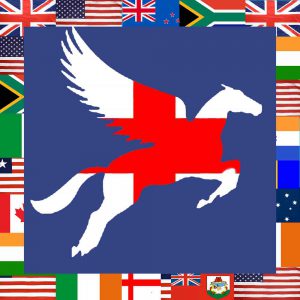 Latest posts by Poetry In English
(see all)