Jimmy Choos' stalked across the floor,
Ripping, clawing against the antiqued oak,
Stuttered, stiffened; listened to deep silence
Then slowly circled, nowhere once more.
The gold straps coiled around her calf's,
Winding, binding, painfully twisting…
D. and G. suit clinging about her,
Her grey silk blouse rustled in the breeze,
While around her stalk, staccato sounds
Hung, heavily in the air.
Iphone, sleek black, gripped in her hand,
Silky skin, hung with heavy gold.
Tiffany watched ticked out her life,
Loudly chimed, while seconds slowed.
Once the phone throbbed with human voice,
But now lay an empty, silenced shell.
Iphone, deceased, flew through the flat,
Into lurking black mouthed Aga,
Exploded as a bank of grey smoke,
Hung, heavily in the air.
Her deal was done, her life's work gone,
Lost in arteries of cyber space.
Dragging away her friends and colleagues.
Empty. Amputated. Alone.
She sought solace in some simpler things,
Unearthed an unwanted angel.
Lit Jo Malone candles and prayed.
Warm, rich red wax, dripped and ran.
As odours of frankincense and myrrh,
Hung, heavily in the air.
A warm wind rustled her Harrods' blinds,
Caressed her neck with heated breathe,
Waving candles danced and died.
Slowly she slid into silent sleep.
Watching angel smiled and stared,
The moon faded from an empty sky,
As sunlight stretched into the room.
The landline screamed, her job reborn.
While the body of her manager,
Hung, heavily in the air.
Angel twisted its head towards her.
Happiness melted; horror oozed.
She had prayed for a second chance,
Consequences careered together.
Her hands stained red with innocent blood
Chisled grey eyes of cold intentions…
Another soul to savour slowly…
Fractured images of future life,
Hung heavily in the air.
An eternity of servitude,
No life, no hope, or resting in peace…
Alabaster angel leered hungrily.
Trembling, woman came towards him,
Hair by Hari's covered her face.
Angel glowed: someone was praying.
Another desperate soul to steal,
Silently, woman tied Ipad lead,
One end to fan, one to angels' neck,
Shocked face of angel spun around fast.
Then just…
Hung, heavily in the air.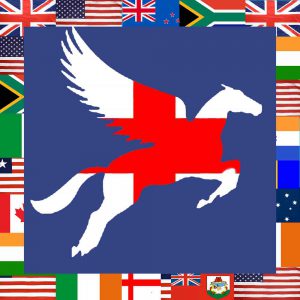 Latest posts by Poetry In English
(see all)