I ordered this, clean wood box
Square as a chair and almost too heavy to lift.
I would say it was the coffin of a midget
Or a square baby
Were there not such a din in it.
The box is locked, it is dangerous.
I have to live with it overnight
And I can't keep away from it.
There are no windows, so I can't see what is in there.
There is only a little grid, no exit.
I put my eye to the grid.
It is dark, dark,
With the swarmy feeling of African hands
Minute and shrunk for export,
Black on black, angrily clambering.
How can I let them out?
It is the noise that appalls me most of all,
The unintelligible syllables.
It is like a Roman mob,
Small, taken one by one, but my god, together!
I lay my ear to furious Latin.
I am not a Caesar.
I have simply ordered a box of maniacs.
They can be sent back.
They can die, I need feed them nothing, I am the owner.
I wonder how hungry they are.
I wonder if they would forget me
If I just undid the locks and stood back and turned into a tree.
There is the laburnum, its blond colonnades,
And the petticoats of the cherry.
They might ignore me immediately
In my moon suit and funeral veil.
I am no source of honey
So why should they turn on me?
Tomorrow I will be sweet God, I will set them free.
The box is only temporary.
—————
The End
And that's the End of the Poem
© Poetry Monster, 2021.
Poetry Monster — the ultimate repository of world poetry.
Poetry Monster — the multilingual library of poetic works. Here you'll find original poems, poetry translations, ancient verses, ballads and even folk tales.
Poetry Monster (or even The Poetry Monster) — is also an international multilingual community of poets and poetry connoisseurs. Join us:
Some external links: The Bat's Poetry Cave. — Fledermaus's poetry site. Talking Writing Monster. — the irreverent and irrelevant chatter on subjects both serious and not quite. A free for all board. You can scribble anything on it without registration (but it doesn't let spammers in). You can even post your poems. Qwant.com. — a search engine from France. It's an alternative because there are a few alternatives, like Bing, Duckduckgo, and Ecosia. And there is Yandex, the ultimate language-oriented search engine for the Russophone world. Commercial Links: Russian Commerce – the foreign trade assistance agency Other links: Poems and poetry in Russian (if you are reading this in English, as you obviously are, then you'd have to switch the language, the language switch is on the menu. More on languages)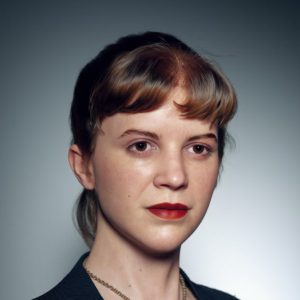 Latest posts by Sylvia Plath
(see all)