Whenever war is spoken of
I find
The war that was called Great invades the mind:
The grey militia marches over land
A darker mood of grey
Where fractured tree-trunks stand
And shells, exploding, open sudden fans
Of smoke and earth.
Blind murders scythe
The deathscape where the iron brambles writhe;
The sky at night
Is honoured with rosettes of fire,
Flares that define the corpses on the wire
As terror ticks on wrists at zero hour.
These things I see,
But they are only part
Of what it is that slyly probes the heart:
Less vivid images and words excite
The sensuous memory
And, even as I write,
Fear and a kind of love collaborate
To call each simple conscript up
For quick inspection:
Trenches' parapets
Paunchy with sandbags; bandoliers, tin-hats.
Candles in dugouts,
Duckboards, mud and rats.
Then, like patrols, tunes creep into the mind:
A long, long trail, The Rose of No-Man's Land,
Home Fire and Tipperary:
And through the misty keening of a band
Of Scottish pipes the proper names are heard
Like fateful commentary of distant guns:
Passchendaele, Bapaume, and Loos, and Mons.
And now,
Whenever the November sky
Quivers with a bugle's hoarse, sweet cry,
The reason darkens; in its evening gleam
Crosses and flares, tormented wire, grey earth
Splattered with crimson flowers,
And I remember,
Not the war I fought in
But the one called Great
Which ended in a sepia November
Four years before my birth.
—————
The End
And that's the End of the Poem
© Poetry Monster, 2021.
Poetry Monster — the ultimate repository of world poetry.
Poetry Monster — the multilingual library of poetic works. Here you'll find original poems, poetry translations, ancient verses, ballads and even folk tales.
Poetry Monster (or even The Poetry Monster) — is also an international multilingual community of poets and poetry connoisseurs. Join us:
Some external links: The Bat's Poetry Cave. — Fledermaus's poetry site. Talking Writing Monster. — the irreverent and irrelevant chatter on subjects both serious and not quite. A free for all board. You can scribble anything on it without registration (but it doesn't let spammers in). You can even post your poems. Qwant.com. — a search engine from France. It's an alternative because there are a few alternatives, like Bing, Duckduckgo, and Ecosia. And there is Yandex, the ultimate language-oriented search engine for the Russophone world. Commercial Links: Russian Commerce – the foreign trade assistance agency Other links: Poems and poetry in Russian (if you are reading this in English, as you obviously are, then you'd have to switch the language, the language switch is on the menu. More on languages)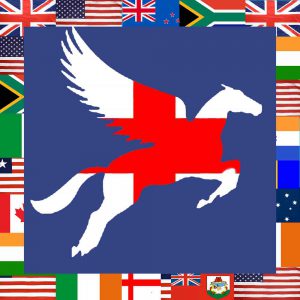 Latest posts by Poetry In English
(see all)