Prostrate on earth the bleeding warrior lies,
And Israel's beauty on the mountains dies.
How are the mighty fallen!
Hushed be my sorrows, gently fall my tears,
Lest my sad tale should reach the aliens ears:
Bid fame be dumb, and tremble to proclaim
In heathen Gath, or Ascalon, our shame,
Lest proud Philistia, lest our haughty foe,
With impious scorn insult our solemn woe.
O Gilboa! ye hills aspiring high,
The last sad scene of Israel's tragedy;
No fattening dews be on thy lawns distilled,
No kindly showers refresh the thirsty field;
No hallowed fruits thy barren soil shall raise,
No spotless kids that on our altars blaze;
Lonesome and wild shall thy bleak summits rise,
Accursed by men, and hateful to the skies.
On thee the shields of mighty warriors lay,
The shield of Saul was vilely cast away;
The Lord's anointed, Saul! his sacred blood
Distained thy brow, and swelled the common flood.
How are the mighty fallen!
Whereeer their bands the royal heroes led,
The combat thickened and the mighty bled;
The slaughtered hosts beneath their falchions die,
And winged with death unerring arrows fly;
Unknowing to return, still urge the foe,
As fate insatiate, and as sure the blow.
The son, who next his conquering father fought,
Repeats the wonders his example taught;
Eager his sire's illustrious steps to trace,
And by heroic deeds assert his race.
The royal eagle thus her ripening brood
Trains to the quarry, and directs to blood:
His darling thus the forest monarch rears,
A firm associate for his future wars;
In union terrible, they seize the prey,
The mountains tremble, and the woods obey.
In peace united, as in war combined,
Were Jonathan's and Saul's affections joined;
Paternal grace with filial duty vied;
And love, the knot of nature, closer tied:
Even fate relents, reveres the sacred band,
And undivided bids their friendship stand.
From earth to Heaven enlarged, their joys improve,
Still fairer, brighter still they shine above,
Blessed in a long eternity of love.
Daughters of Israel! o'er the royal urn
Wail and lament; the king, the father, mourn,
Oh! now at least indulge a pious woe,
'Tis all the dead receive, the living can bestow.
Cast off your rich attire and proud array,
Let undissembled sorrows cloud the day;
Those ornaments victorious Saul bestowed,
With gold your necks, your robes with purple glowed:
Quit crowns and garlands for the sable weed,
To songs of triumph let dumb grief succeed;
Let allour grateful hearts for our dead patronbleed.
How are the mighty fallen!
Though thus distressed, though thus overwhelmed with grief,
Light is the burden that admits relief;
My labouring soul superior woes oppress,
Nor rolling time can heal, nor fate redress.
Another Saul your sorrows can remove,
No second Jonathan shall bless my love.
O Jonathan! my friend, my brother dear!
Eyes! stream afresh, and call forth every tear;
Swell, my sad heart! each faltering pulse beat low;
Down sink my head beneath this weight of woe.
Hear my laments, ye hills! ye woods! return
My ceaseless groans: with me, ye turtles! mourn.
How pleasant hast thou been! each lovely grace,
Each youthful charm, sat blooming on thy face:
Joy from thine eyes in radiant glories sprung,
And manna dropped from thy persuasive tongue.
Witness, great Heaven! (from you those ardors came)
How wonderful his love! the kindest dame
Loved not like him, nor felt so warm a flame.
No earthly passion to such height aspires,
And seraphs only burn with purer fires.
In vain, while honor calls to glorious arms,
And Israel's cause the pious patriot warms,
In vain, while deaths promiscuous fly below,
Nor youth can bribe, nor virtue ward the blow.
—————
The End
And that's the End of the Poem
© Poetry Monster, 2021.
Poetry Monster — the ultimate repository of world poetry.
Poetry Monster — the multilingual library of poetic works. Here you'll find original poems, poetry translations, ancient verses, ballads and even folk tales.
Poetry Monster (or even The Poetry Monster) — is also an international multilingual community of poets and poetry connoisseurs. Join us:
Some external links: The Bat's Poetry Cave. — Fledermaus's poetry site. Talking Writing Monster. — the irreverent and irrelevant chatter on subjects both serious and not quite. A free for all board. You can scribble anything on it without registration (but it doesn't let spammers in). You can even post your poems. Qwant.com. — a search engine from France. It's an alternative because there are a few alternatives, like Bing, Duckduckgo, and Ecosia. And there is Yandex, the ultimate language-oriented search engine for the Russophone world. Commercial Links: Russian Commerce – the foreign trade assistance agency Other links: Poems and poetry in Russian (if you are reading this in English, as you obviously are, then you'd have to switch the language, the language switch is on the menu. More on languages)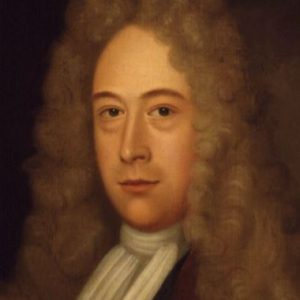 Latest posts by William Somerville
(see all)