The isle arose from swirling mists,
Slicing through the broken skies,
Lurking beneath the whitened waters,
Dark hungry fangs of piercing stone
Impatiently waiting for their prey:
A trawler beached on Mystic Rock.
Darkened creatures with heads of foam,
Shake seaweed hair and madly moan.
Watch wood crash into surging tides,
Splinters fly, while the drowning cry.
The snarling sea, stalks and pounces…
On trawler clinging to Mystic Rock.
The sun rose high, in sapphire sky.
Isle slumbers under soft lapping tides,
Grey seals basking on granite teeth,
Boisterous seagulls' scream and fly,
As aged man stumbles on the shore,
Dry seaweed crackling under foot.
He stops and stares, his eyes aglow,
His prayers were answered in the night,
As driftwood forest floats into sight,
Flung against the rocky shore,
The captain sits on his granite throne
Carving trawler wrecked…
On Mystic Rock.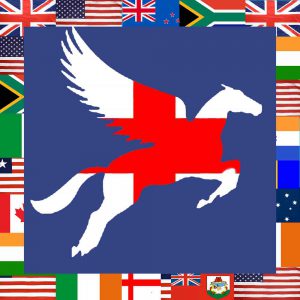 Latest posts by Poetry In English
(see all)