'Tis said, that some have died for love:
And here and there a churchyard grave is found
In the cold north's unhallowed ground,
Because the wretched man himself had slain,
His love was such a grievous pain.
And there is one whom I five years have known;
He dwells alone
Upon Helvellyn's side:
He loved-the pretty Barbara died;
And thus he makes his moan:
Three years had Barbara in her grave been laid
When thus his moan he made:
"Oh, move, thou Cottage, from behind that oak!
Or let the aged tree uprooted lie,
That in some other way yon smoke
May mount into the sky!
The clouds pass on; they from the heavens depart.
I look-the sky is empty space;
I know not what I trace;
But when I cease to look, my hand is on my heart.
"Oh! what a weight is in these shades! Ye leaves,
That murmur once so dear, when will it cease?
Your sound my heart of rest bereaves,
It robs my heart of peace.
Thou Thrush, that singest loud-and loud and free,
Into yon row of willows flit,
Upon that alder sit;
Or sing another song, or choose another tree.
"Roll back, sweet Rill! back to thy mountain-bounds,
And there for ever be thy waters chained!
For thou dost haunt the air with sounds
That cannot be sustained;
If still beneath that pine-tree's ragged bough
Headlong yon waterfall must come,
Oh let it then be dumb!
Be anything, sweet Rill, but that which thou art now.
"Thou Eglantine, so bright with sunny showers,
Proud as a rainbow spanning half the vale,
Thou one fair shrub, oh! shed thy flowers,
And stir not in the gale.
For thus to see thee nodding in the air,
To see thy arch thus stretch and bend,
Thus rise and thus descend,-
Disturbs me till the sight is more than I can dear."
The Man who makes this feverish complaint
Is one of giant stature, who could dance
Equipped from head to foot in iron mail.
Ah gentle Love! if ever thought was thine
To store up kindred hours for me, thy face
Turn from me, gentle Love! nor let me walk
Within the sound of Emma's voice, nor know
Such happiness as I have known to-day.
—————
The End
And that's the End of the Poem
© Poetry Monster, 2021.
Poetry Monster — the ultimate repository of world poetry.
Poetry Monster — the multilingual library of poetic works. Here you'll find original poems, poetry translations, ancient verses, ballads and even folk tales.
Poetry Monster (or even The Poetry Monster) — is also an international multilingual community of poets and poetry connoisseurs. Join us:
Some external links: The Bat's Poetry Cave. — Fledermaus's poetry site. Talking Writing Monster. — the irreverent and irrelevant chatter on subjects both serious and not quite. A free for all board. You can scribble anything on it without registration (but it doesn't let spammers in). You can even post your poems. Qwant.com. — a search engine from France. It's an alternative because there are a few alternatives, like Bing, Duckduckgo, and Ecosia. And there is Yandex, the ultimate language-oriented search engine for the Russophone world. Commercial Links: Russian Commerce – the foreign trade assistance agency Other links: Poems and poetry in Russian (if you are reading this in English, as you obviously are, then you'd have to switch the language, the language switch is on the menu. More on languages)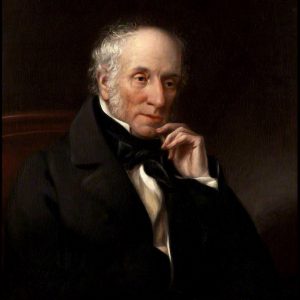 Latest posts by William Wordsworth
(see all)