Written at Stonehenge
by Thomas Warton
Thou noblest monument of Albion's isle!
Whether by Merlin's aid, from Scythia's shore,
To Amber's fatal plain Pendragon bore,
Huge frame of giant-hands, the mighty pile
T' entomb his Britons slain by Hengist's guile:
Or Druid priests, sprinkled with human gore,
Taught 'mid thy massy maze their mystic lore:
Or Danish chiefs, enrich'd with savage spoil,
To Victory's idol vast, an unhewn shrine,
Rear'd the rude heap: or, in thy hallow'd round,
Repose the kings of Brutus' genuine line;
Or here those kings in solemn state were crown'd:
Studious to trace thy wondrous origine,
We muse on many an ancient tale renown'd.
—————
The End
And that's the End of the Poem
© Poetry Monster, 2021.
Poetry Monster — the ultimate repository of world poetry.
Poetry Monster — the multilingual library of poetic works. Here you'll find original poems, poetry translations, ancient verses, ballads and even folk tales.
Poetry Monster (or even The Poetry Monster) — is also an international multilingual community of poets and poetry connoisseurs. Join us:
Some external links: The Bat's Poetry Cave. — Fledermaus's poetry site. Talking Writing Monster. — the irreverent and irrelevant chatter on subjects both serious and not quite. A free for all board. You can scribble anything on it without registration (but it doesn't let spammers in). You can even post your poems. Qwant.com. — a search engine from France. It's an alternative because there are a few alternatives, like Bing, Duckduckgo, and Ecosia. And there is Yandex, the ultimate language-oriented search engine for the Russophone world. Commercial Links: Russian Commerce – the foreign trade assistance agency Other links: Poems and poetry in Russian (if you are reading this in English, as you obviously are, then you'd have to switch the language, the language switch is on the menu. More on languages)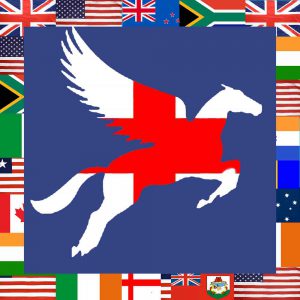 Latest posts by Poetry In English
(see all)