A poem by Alexander Pushkin – Pouchkine, Pooshkin (1799-1837), in English translation
What means my name to you?…T'will die

As does the melancholy murmur

Of distant waves or, of a summer,

The forest's hushed nocturnal sigh.
Found on a fading album page,

Dim will it seem and enigmatic,

Like words traced on a tomb, a relic

Of some long dead and vanished age.
What's in my name?…Long since forgot,

Erased by new, tempestuous passion,

of tenderness 'twill leave you not

The lingering and sweet impression.
But in an hour of agony,

Pray, speak it, and recall my image,

And say, "He still remembers me,

His heart alone still pays me homage."

A few random poems:
External links
Bat's Poetry Page – more poetry by Fledermaus
Talking Writing Monster's Page –
Batty Writing – the bat's idle chatter, thoughts, ideas and observations, all original, all fresh
Poems in English 
More external links (open in a new tab):
Doska or the Board – write anything
Search engines:
Yandex – the best search engine for searches in Russian (and the best overall image search engine, in any language, anywhere)
Qwant – the best search engine for searches in French, German as well as Romance and Germanic languages.
Ecosia – a search engine that supposedly… plants trees
Duckduckgo – the real alternative and a search engine that actually works. Without much censorship or partisan politics.
Yahoo– yes, it's still around, amazingly, miraculously, incredibly, but now it seems to be powered by Bing.
Parallel Translations of Poetry
The Poetry Repository – an online library of poems, poetry, verse and poetic works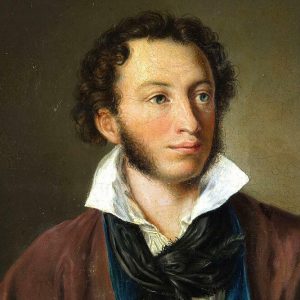 Latest posts by Александр Пушкин
(see all)