O Mary, at thy window be,
It is the wished, the trysted hour!
Those smiles and glances let me see,
That make the miser's treasure poor:
How blythely wad I bide the stour,
A weary slave frae sun to sun,
Could I the rich reward secure,
The lovely Mary Morison.
Yestreen, when to the trembling string
The dance gaed thro' the lighted ha',
To thee my fancy took its wing,
I sat, but neither heard nor saw:
Tho' this was fair, and that was braw,
And yon the toast of a' the town,
I sighed, and said amang them a',
"Ye are na Mary Morison."
O Mary, canst thou wreck his peace
Wha for thy sake wad gladly dee?
Or canst thou break that heart of his,
Whose only faut is loving thee?
If love for love thou wilt na gie,
At least be pity to me shown;
A thought ungentle canna be
The thought o' Mary Morison.
—————
The End
And that's the End of the Poem
© Poetry Monster, 2021.
Poetry Monster — the ultimate repository of world poetry.
Poetry Monster — the multilingual library of poetic works. Here you'll find original poems, poetry translations, ancient verses, ballads and even folk tales.
Poetry Monster (or even The Poetry Monster) — is also an international multilingual community of poets and poetry connoisseurs. Join us:
Some external links: The Bat's Poetry Cave. — Fledermaus's poetry site. Talking Writing Monster. — the irreverent and irrelevant chatter on subjects both serious and not quite. A free for all board. You can scribble anything on it without registration (but it doesn't let spammers in). You can even post your poems. Qwant.com. — a search engine from France. It's an alternative because there are a few alternatives, like Bing, Duckduckgo, and Ecosia. And there is Yandex, the ultimate language-oriented search engine for the Russophone world. Commercial Links: Russian Commerce – the foreign trade assistance agency Other links: Poems and poetry in Russian (if you are reading this in English, as you obviously are, then you'd have to switch the language, the language switch is on the menu. More on languages)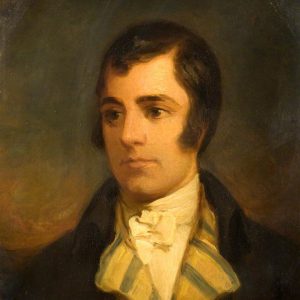 Latest posts by Robert Burns
(see all)