SAD thy tale, thou idle page,
And rueful thy alarms:
Death tears the brother of her love
From Isabella's arms.
Sweetly deckt with pearly dew
The morning rose may blow;
But cold successive noontide blasts
May lay its beauties low.
Fair on Isabella's morn
The sun propitious smil'd;
But, long ere noon, succeeding clouds
Succeeding hopes beguil'd.
Fate oft tears the bosom chords
That Nature finest strung;
So Isabella's heart was form'd,
And so that heart was wrung.
Dread Omnipotence alone
Can heal the wound he gave—
Can point the brimful grief-worn eyes
To scenes beyond the grave.
Virtue's blossoms there shall blow,
And fear no withering blast;
There Isabella's spotless worth
Shall happy be at last.
—————
The End
And that's the End of the Poem
© Poetry Monster, 2021.
Poetry Monster — the ultimate repository of world poetry.
Poetry Monster — the multilingual library of poetic works. Here you'll find original poems, poetry translations, ancient verses, ballads and even folk tales.
Poetry Monster (or even The Poetry Monster) — is also an international multilingual community of poets and poetry connoisseurs. Join us:
Some external links: The Bat's Poetry Cave. — Fledermaus's poetry site. Talking Writing Monster. — the irreverent and irrelevant chatter on subjects both serious and not quite. A free for all board. You can scribble anything on it without registration (but it doesn't let spammers in). You can even post your poems. Qwant.com. — a search engine from France. It's an alternative because there are a few alternatives, like Bing, Duckduckgo, and Ecosia. And there is Yandex, the ultimate language-oriented search engine for the Russophone world. Commercial Links: Russian Commerce – the foreign trade assistance agency Other links: Poems and poetry in Russian (if you are reading this in English, as you obviously are, then you'd have to switch the language, the language switch is on the menu. More on languages)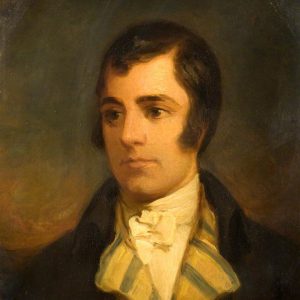 Latest posts by Robert Burns
(see all)