Twilight Acts of Decadence.
by Michael Levy
Good evening sir, may I take your hat and coat,
Just leave your wallet with the bell boy,
Come this way, your table is waiting,
Filled with outrageous goodies of lip smacking relish,
An orgasmic cheering for the stomachs chic posture,
Observe the detachment of the in…tuition's direction,
Poor old in…stinks.
Twilight acts of decadence at the final banquet of the year,
The shams, the affects; all dressed up with peacock tails,
Welcome to the five star plus resort; De-Lux…De-Laxa,
A haven for the well heeled sufferers of delusions.
Speech; Encore; self acclaim; here…here.
Let the music begin, dance and make merry.
Wow! What a feast of devouring magnitude, pink bubbly galore,
Sorry! You must be hard of hearing, Not pink pussies galore?
Non-stop eating frenzies with the perverse, the happy, the tight,
Licking all the icing off the cake,
Sickly thoughts does health forsake.
A toast from … The Coup-de-Grace.
Sudden fading light; abrupt dimming sight,
Thud; a collapse, a shrouded body,
The palace behooves a mortuary,
Alas, no more merriment,
An eclipse; setting the heart-breaking hotel alight,
Just deserts, how overwhelming.
End of the poem
15 random poems
Some external links:
Duckduckgo.com – the alternative in the US
Quant.com – a search engine from France, and also an alternative, at least for Europe
Yandex – the Russian search engine (it's probably the best search engine for image searches).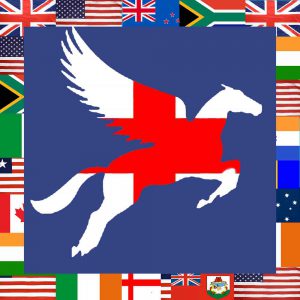 Latest posts by Poetry In English
(see all)