While Summer Suns O'er the Gay Prospect Play'd
by Thomas Warton
While summer suns o'er the gay prospect play'd,
Through Surrey's verdant scenes, where Epsom spread
'Mid intermingling elms her flowery meads,
And Hascombe's hill, in towering groves array'd,
Rear'd its romantic steep, with mind serene,
I journey'd blithe. Full pensive I return'd;
For now my breast with hopeless passion burn'd,
Wet with hoar mists appear'd the gaudy scene,
Which late in careless indolence I pass'd;
And Autumn all around those hues had cast
Where past delight my recent grief might trace.
Sad change, that Nature a congenial gloom
Should wear, when most, my cheerless mood to chase,
I wish'd her green attire, and wonted bloom!
—————
The End
And that's the End of the Poem
© Poetry Monster, 2021.
Poetry Monster — the ultimate repository of world poetry.
Poetry Monster — the multilingual library of poetic works. Here you'll find original poems, poetry translations, ancient verses, ballads and even folk tales.
Poetry Monster (or even The Poetry Monster) — is also an international multilingual community of poets and poetry connoisseurs. Join us:
Some external links: The Bat's Poetry Cave. — Fledermaus's poetry site. Talking Writing Monster. — the irreverent and irrelevant chatter on subjects both serious and not quite. A free for all board. You can scribble anything on it without registration (but it doesn't let spammers in). You can even post your poems. Qwant.com. — a search engine from France. It's an alternative because there are a few alternatives, like Bing, Duckduckgo, and Ecosia. And there is Yandex, the ultimate language-oriented search engine for the Russophone world. Commercial Links: Russian Commerce – the foreign trade assistance agency Other links: Poems and poetry in Russian (if you are reading this in English, as you obviously are, then you'd have to switch the language, the language switch is on the menu. More on languages)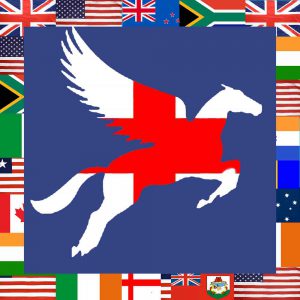 Latest posts by Poetry In English
(see all)