Unchanged within, to see all changed without,
Is a blank lot and hard to bear, no doubt.
Yet why at others' Wanings should'st thou fret ?
Then only might'st thou feel a just regret,
Hadst thou withheld thy love or hid thy light
In selfish forethought of neglect and slight.
O wiselier then, from feeble yearnings freed,
While, and on whom, thou may'st–shine on ! nor heed
Whether the object by reflected light
Return thy radiance or absorb it quite :
And tho' thou notest from thy safe recess
Old Friends burn dim, like lamps in noisome air,
Love them for what they are ; nor love them less,
Because to thee they are not what they were.
—————
The End
And that's the End of the Poem
© Poetry Monster, 2021.
Poetry Monster — the ultimate repository of world poetry.
Poetry Monster — the multilingual library of poetic works. Here you'll find original poems, poetry translations, ancient verses, ballads and even folk tales.
Poetry Monster (or even The Poetry Monster) — is also an international multilingual community of poets and poetry connoisseurs. Join us:
Some external links: The Bat's Poetry Cave. — Fledermaus's poetry site. Talking Writing Monster. — the irreverent and irrelevant chatter on subjects both serious and not quite. A free for all board. You can scribble anything on it without registration (but it doesn't let spammers in). You can even post your poems. Qwant.com. — a search engine from France. It's an alternative because there are a few alternatives, like Bing, Duckduckgo, and Ecosia. And there is Yandex, the ultimate language-oriented search engine for the Russophone world. Commercial Links: Russian Commerce – the foreign trade assistance agency Other links: Poems and poetry in Russian (if you are reading this in English, as you obviously are, then you'd have to switch the language, the language switch is on the menu. More on languages)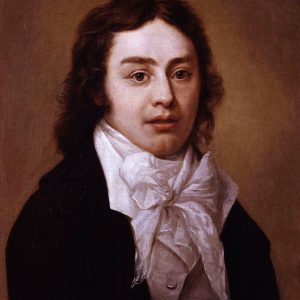 Latest posts by Samuel Taylor Coleridge
(see all)